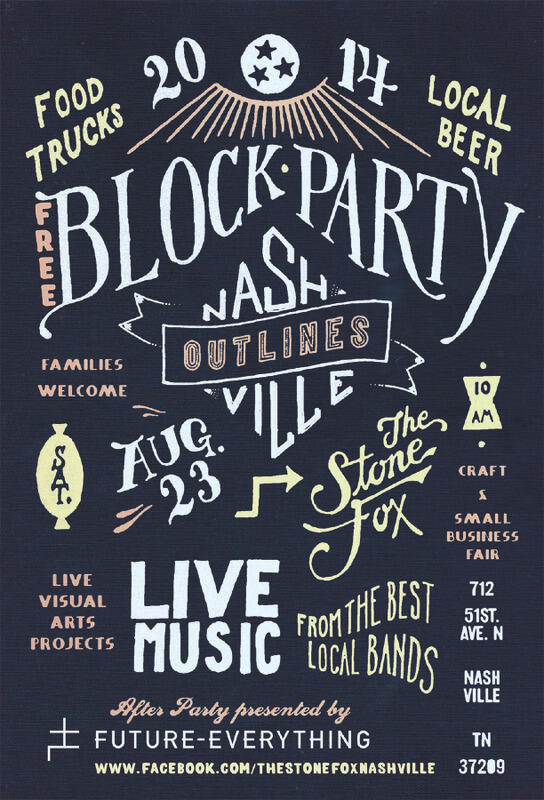 From nowplayingnashville.com:
Second annual Nashville Outlines Festival, presented by the Stone Fox, will be returning to West Nashville next Saturday. Voted Best Show of 2013 by the Nashville Scene, it will feature live music, food and drink, and activities for every age group. Included are:
• An extensive crafts market
• Third Man Rolling Record Store
• Kids Corner, with water play, hula hooping, face painting, and sidewalk chalk
• Food trucks and an outside bar, as well as food served indoors;
• Pop-up skate park
• Live art mural painting
• Live music on a garden stage
The most notable addition this year is the Nations Neighborhood Association's street scape installation along 51st Avenue, with bike lanes, temporary landscaping, and outdoor seating as a vision of how to make the neighborhood bike and pedestrian friendly. Later that night the after party inside by Future-Everything Artists Collective will feature a live showcase and dance music. Don't miss it!